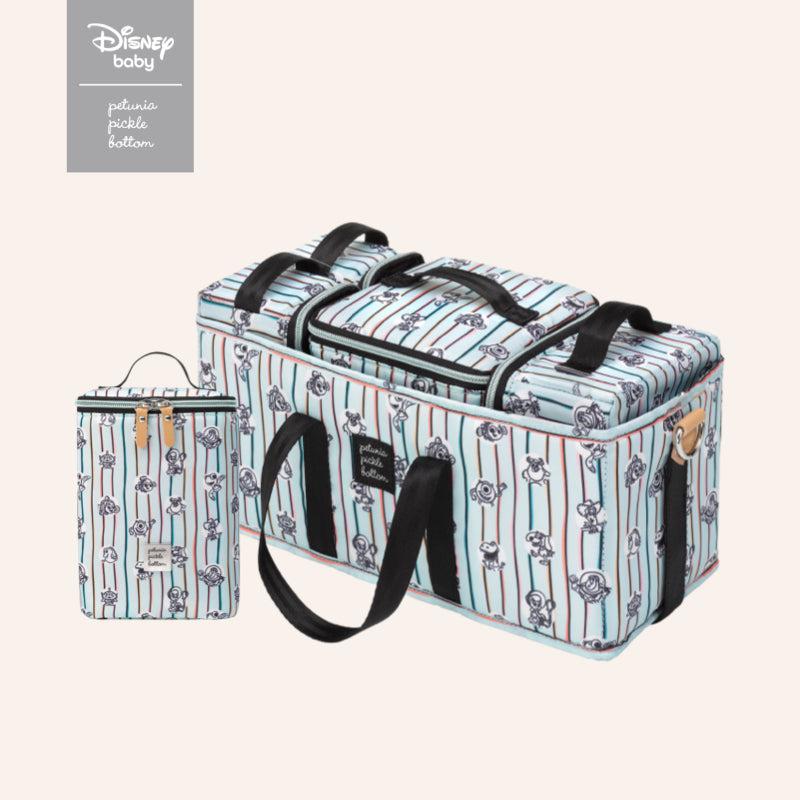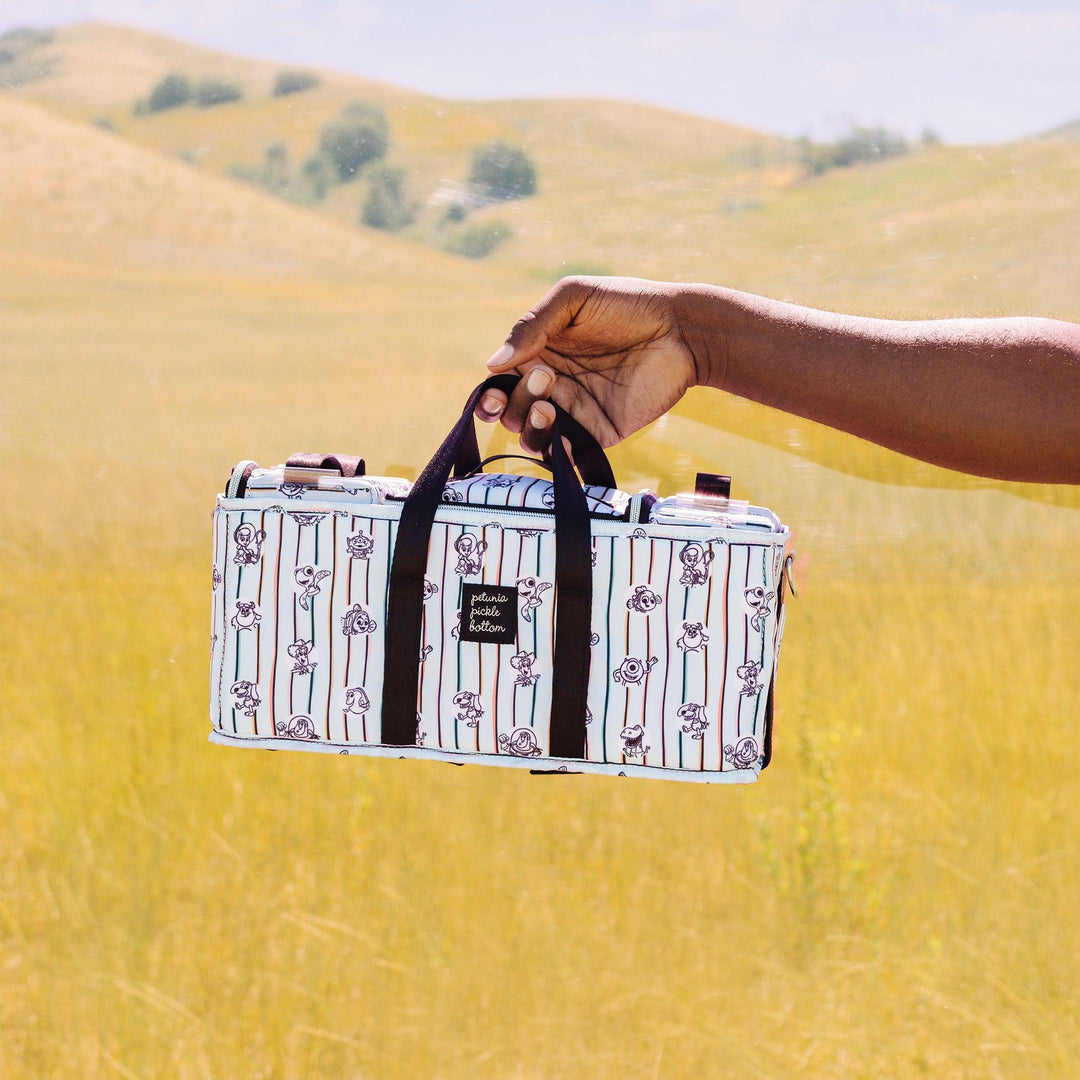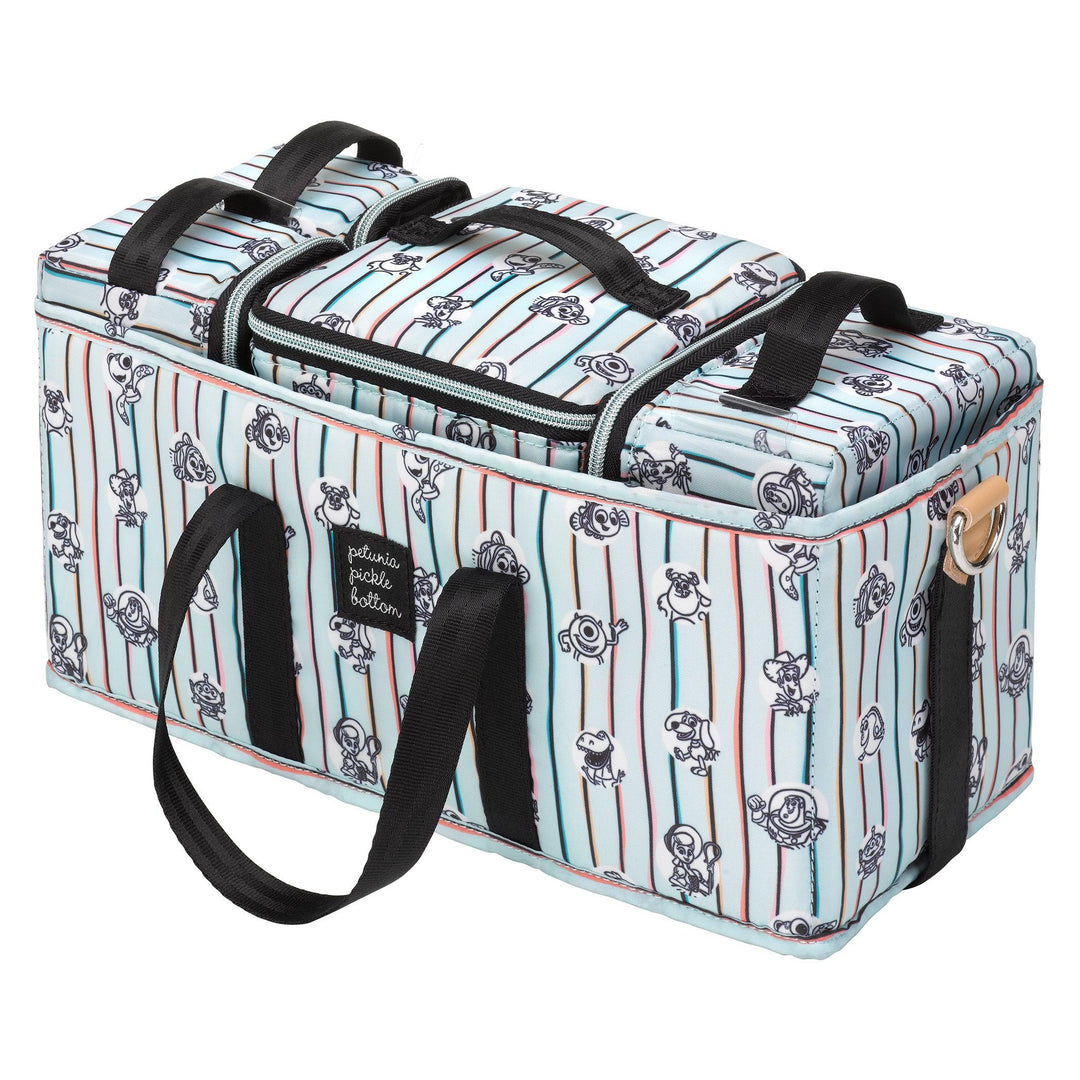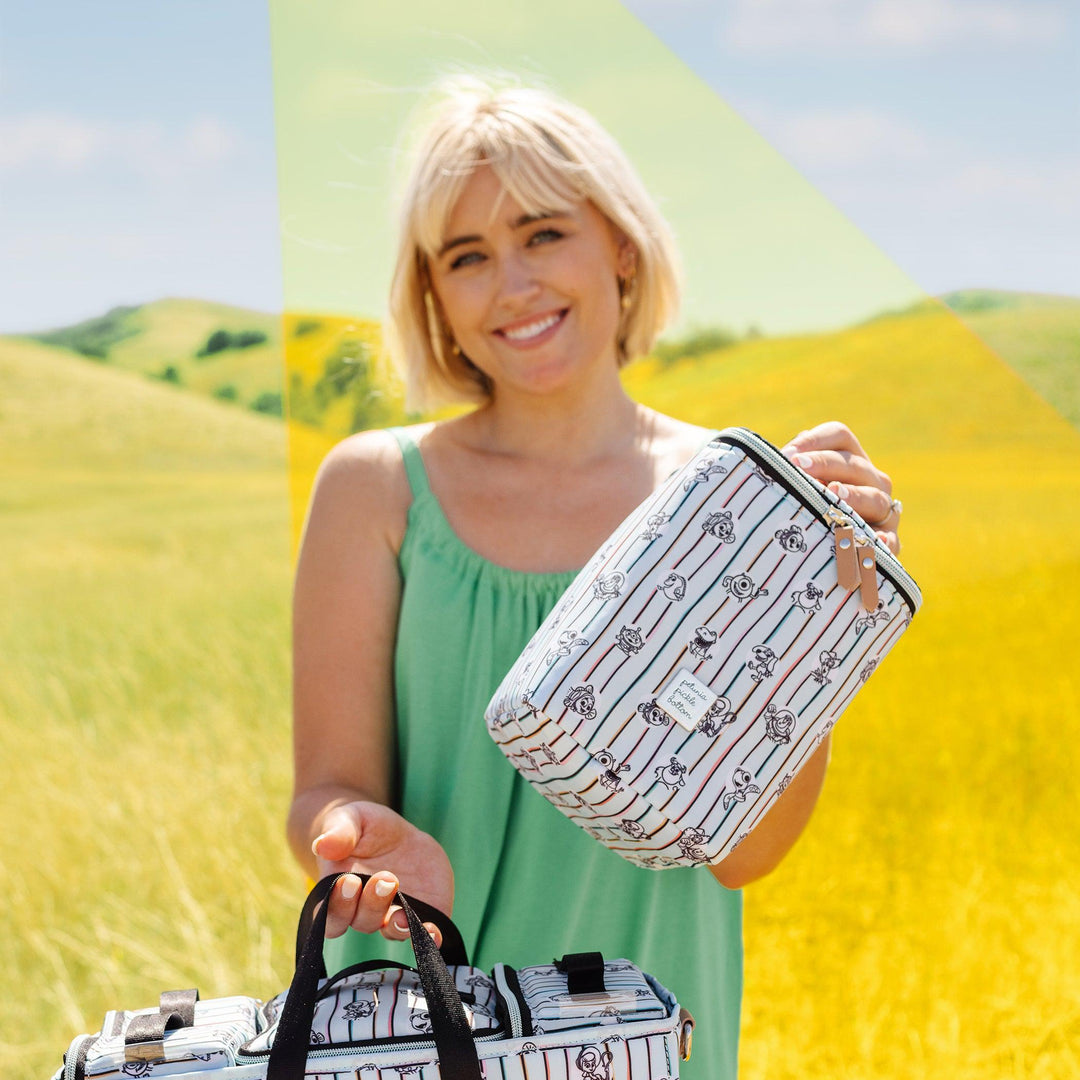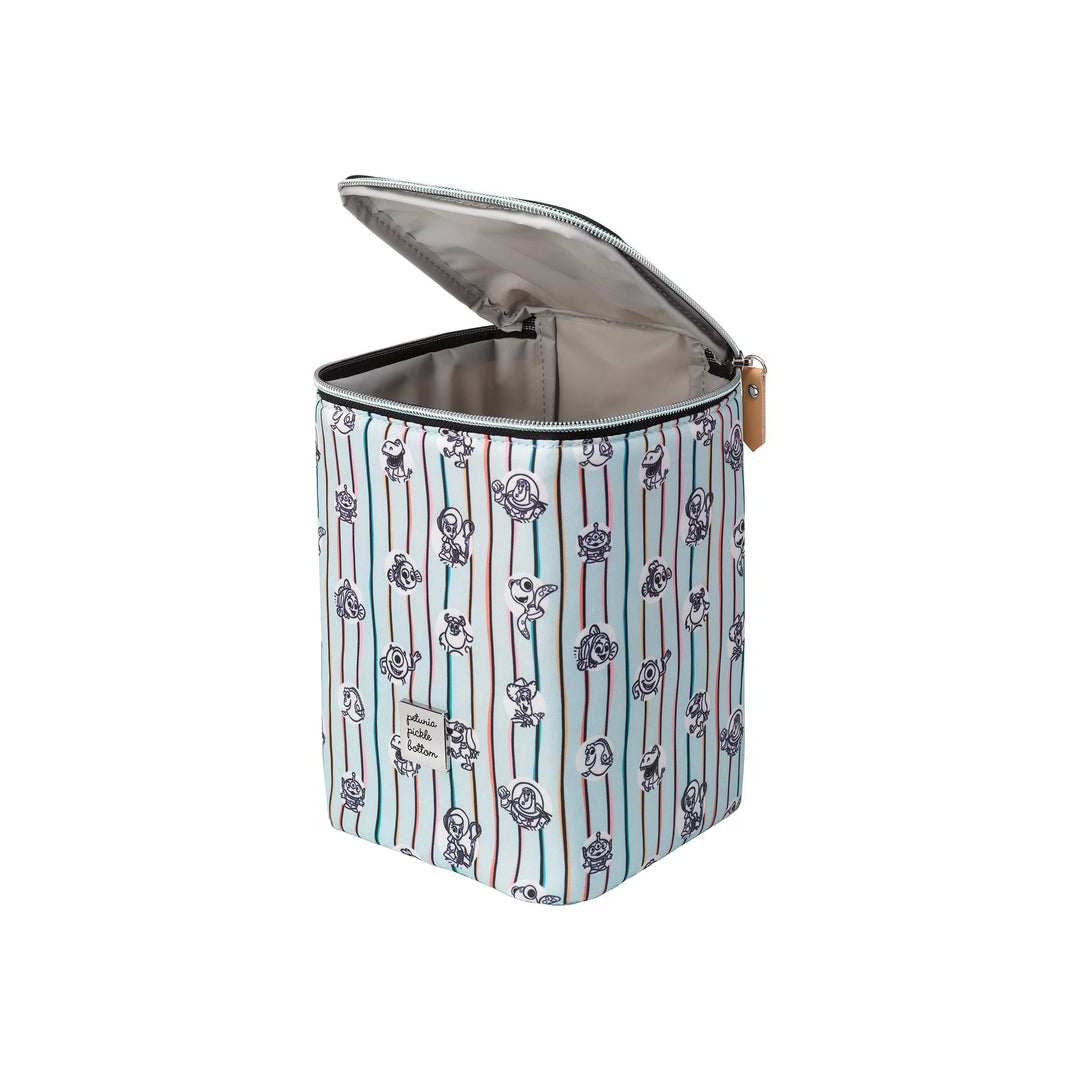 Disney & Pixar Inter-Mix System Bundle
<! –– Bazaarvoice Shopify Integration Version 2.1 ––>
Regular price
$114.00
Sale price
$79.80
/
This Bundle Includes
Inter-Mix System Deluxe Kit in Disney & Pixar Playday

$79.00

Cool Pixel Plus in Disney & Pixar Playday

$35.00
Inter-Mix System Deluxe Kit:
• Deluxe Kit includes 2 Mini Pixels, 1 Midi Pixel, 1 Cool Pixel, and 1 Grid Caddy
• 3-in-1 Grid Caddy helps organize the stroller, the bag, or the home/nursery
• Integrated straps attach Grid Caddy to stroller, and discreetly attach to the base of the caddy when not in use
• Open caddy features 4 sections for Pixels and necessities of varying sizes
• Pixels feature zip-around openings and mesh tops for easy visibility
• Grid features wide side handles for hand-transport, and is designed to fit inside all full-size Petunia Pickle Bottom diaper bags (sold separately)
• All pieces are machine-washable

Cool Pixel Plus:
• Easily organize and carry bottles, drinks, and snacks for outings
• Ideally sized for tall bottles and sippy cups
• Use as a snack tote or lunch box
• Insulated PEVA interior
• Zip-around top opening for easy access
• Top grab handle
• Water-resistant, wipe-able interior and exterior
Cool Pixel Plus:
Petunia Pickle Bottom's signature leatherette fabrics are naturally water-resistant and can be cleaned with a damp cloth and mild detergent. Do not dry clean. Not machine washable. Insulated pockets have a water-proof thermal lining. This silver-colored lining is easy to wipe down with a wet cloth and mild detergent.
Inter-Mix System Deluxe Kit:
• Grid Caddy: 12"L x 5"W x 5.5"H, Weight: 7.8 oz
• Midi Pixel: 6"L x 5.6"W x 3"H, Weight: 1.8 oz
• Mini Pixel: 2.5"L x 5.5"W x 3.25"H, Weight: 1.3 oz
• Cool Pixel: 5.5"L x 5.5"W x 5.5"H, Weight: 2.2 oz

Cool Pixel Plus:
• 5.5" W x 7.9" H x 5.5" D
• Weight: 0.20 lbs
• Capacity: 3.7 L"
It's more than a guarantee, it's a promise. A promise to make better products with innovative
designs and high-quality materials, and to support them with unmatched customer
service and support.
Free returns and exchanges within 30 days of purchase. 
Complete coverage for hardware and/or fabric defects for two years.
Learn more about the Promise of Petunia.