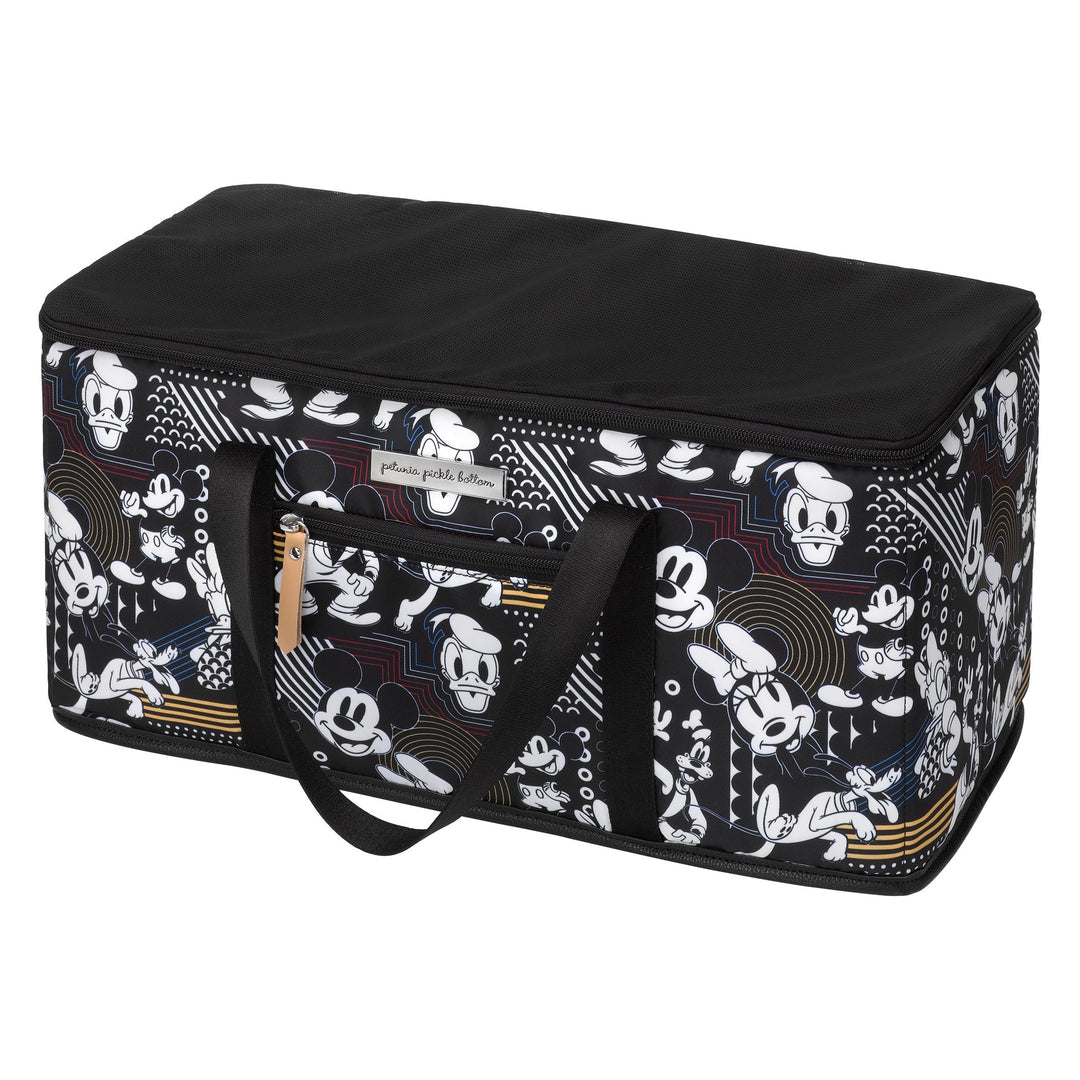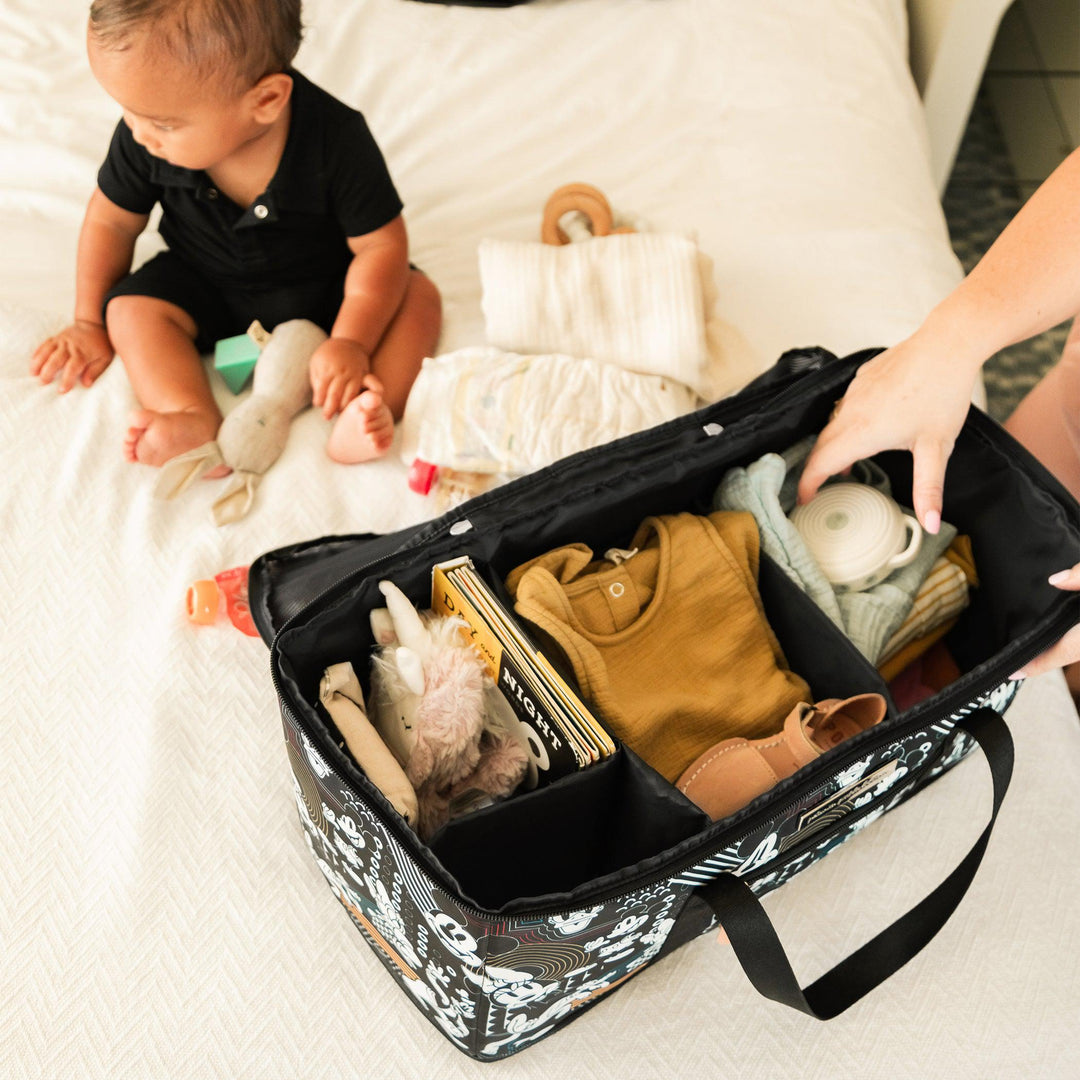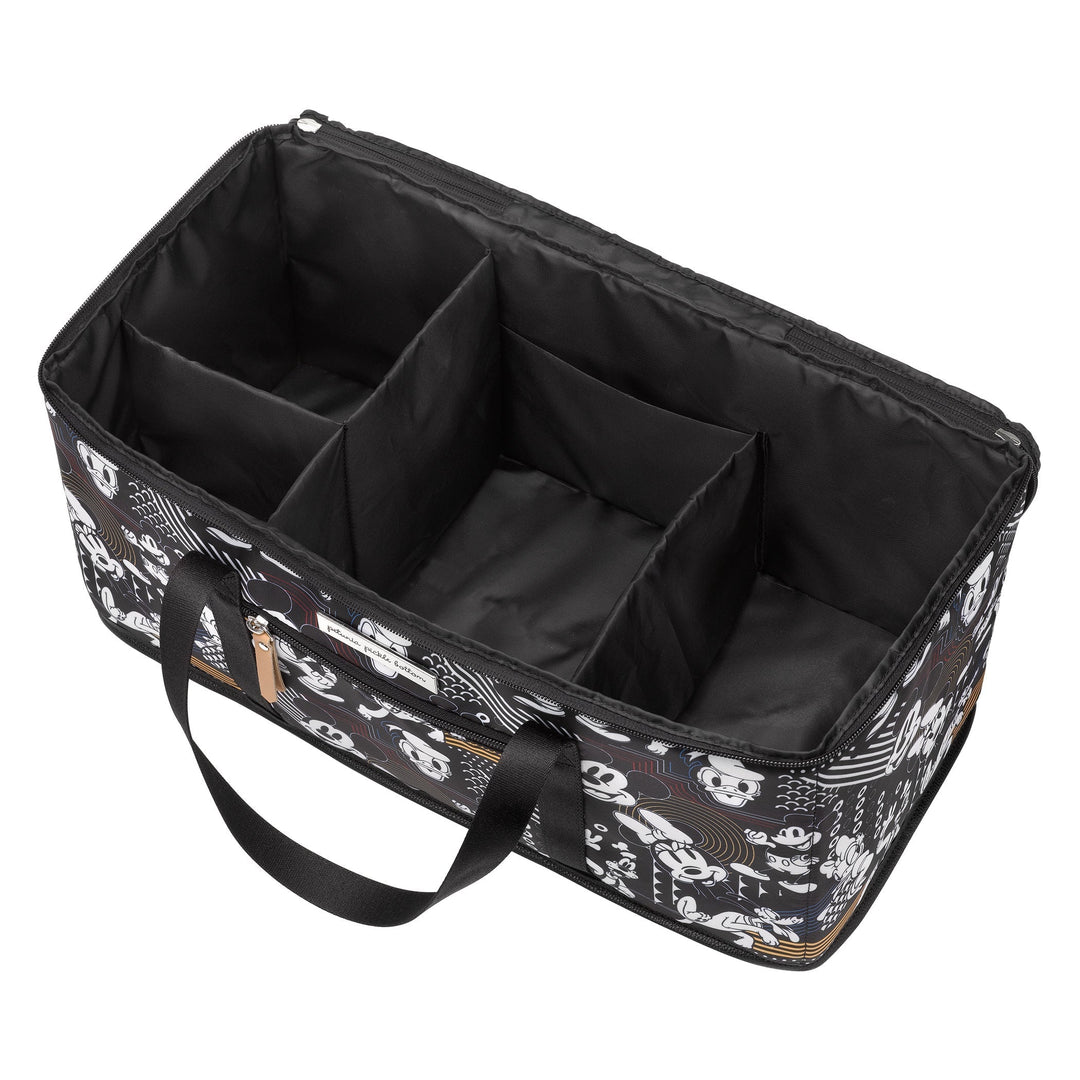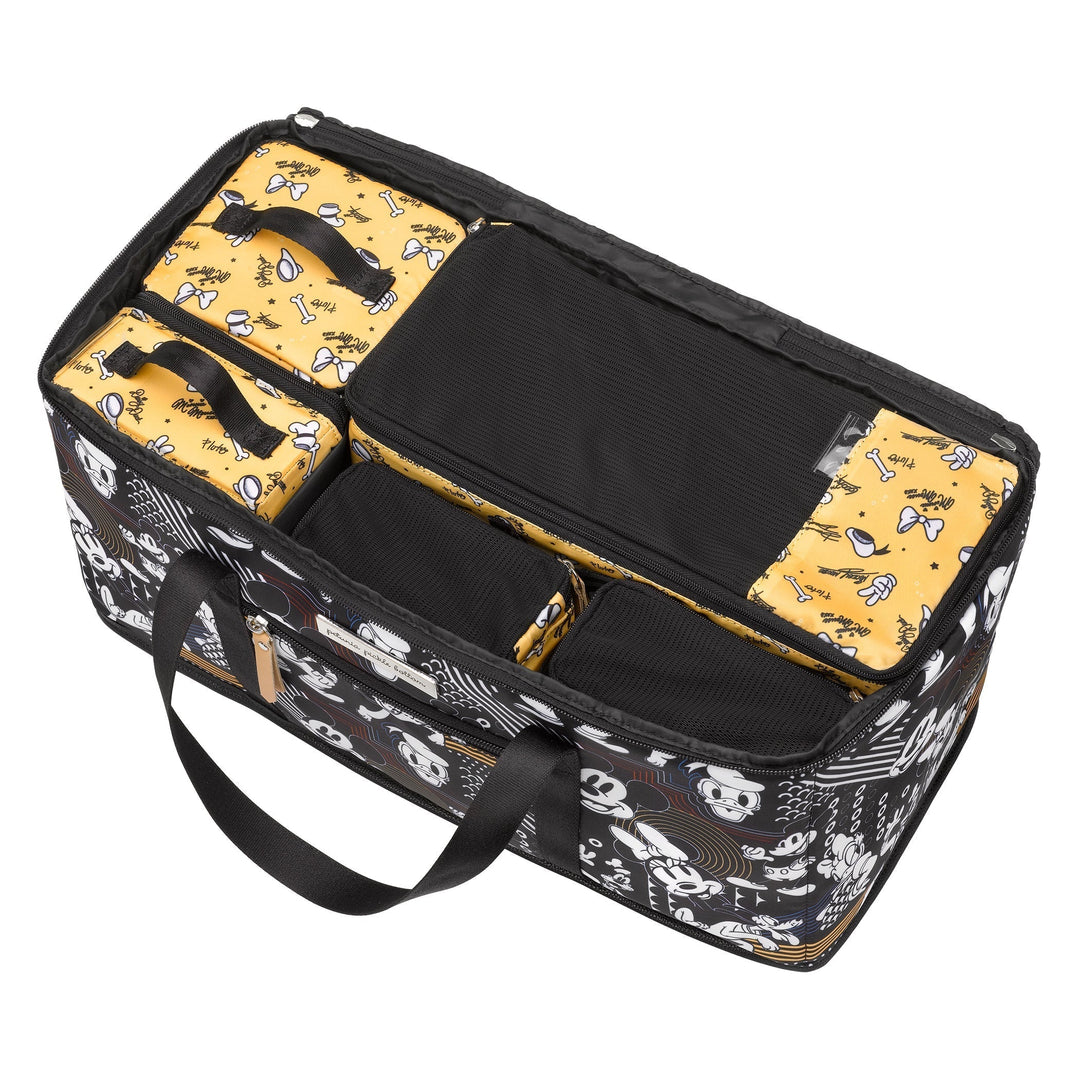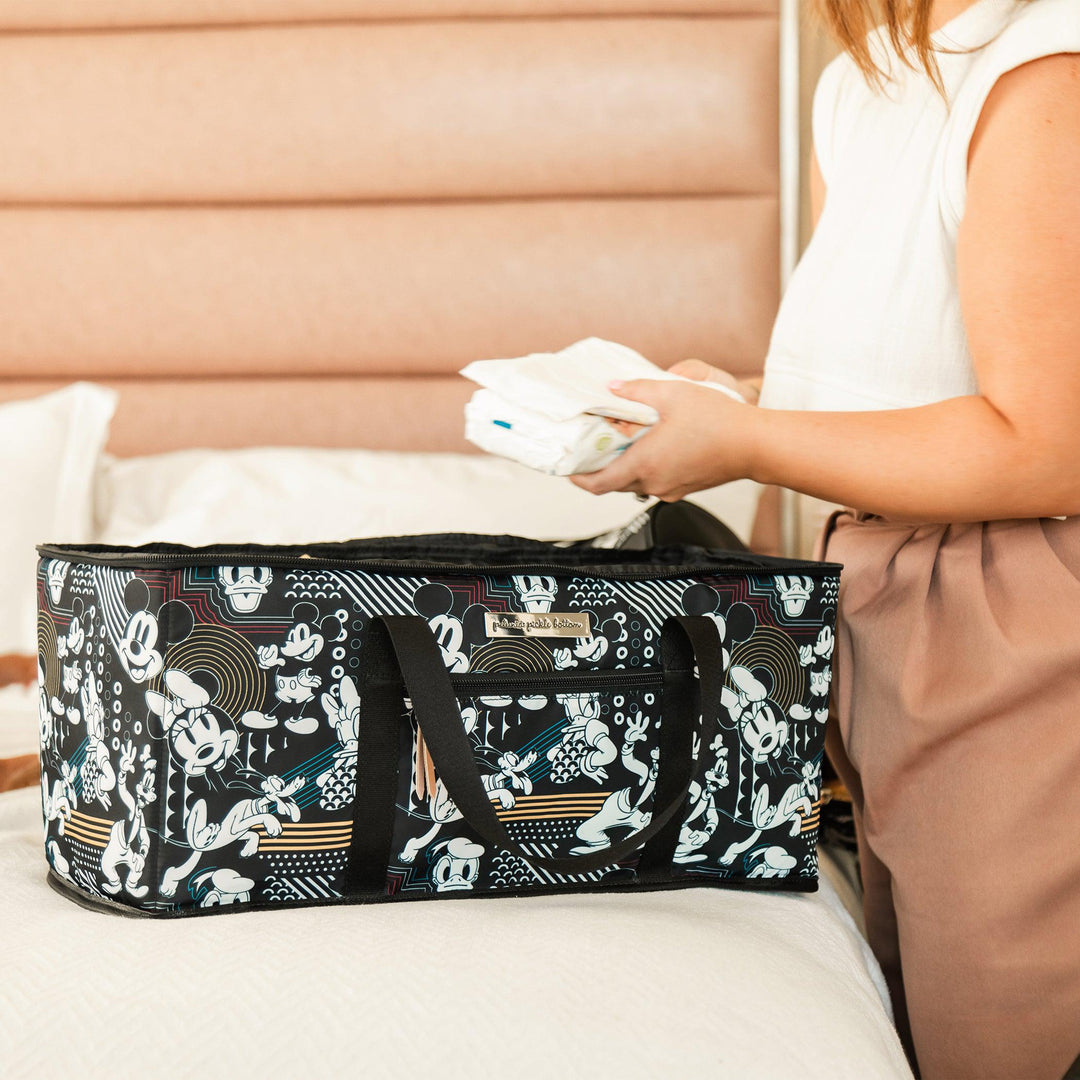 Inter-Mix Organizer & Storage Caddy in Disney Mickey & Friends Good Times Collection
<! –– Bazaarvoice Shopify Integration Version 2.1 ––>
Complete the Look
Inter-Mix Organizer & Storage Caddy in Disney Mickey & Friends Good Times Collection

$99.00

Trek Overnight Travel & Hospital Bag in Disney Mickey & Friends Good Times Collection

$215.00

Max Pixel in Disney Mickey & Friends Good Times Collection

$21.00

Method Backpack in Disney Mickey & Friends Good Times Collection

$179.00

Organizer Trio in Disney Mickey & Friends Good Times Collection

$44.00

Packing Cube Set in Disney Mickey & Friends Good Times Collection

$45.00

Wander Stroller Caddy in Disney Mickey & Friends Good Times Collection

$59.00
Ready for anything and all-the-things, our Inter-Mix Organinzer & Storage Caddy keeps everything in its place and at the ready wherever it goes. Whether storing baby gear in the nursery, toys or snacks in the car, or travel essentials within a larger bag, the oversize, well-pocketed Storage Caddy makes organization simple. Coordinates with the mix-and-match accessories of the Inter-Mix collection, including the Petunia's Live-for-the-Weekender and Trek bags (sold seperately).
• Oversize caddy designed to organize the car, nursery, or a weekender bag
• Four large sections and two side pockets to hold necessities of varying sizes
• Zippered mesh top keeps items contained, but visible for quick access
• 2 outer pockets, with 1 situated to hold mesh top when not in use
• Wide side handles for hand transport
• Easy-to-clean, water-resistant, wipeable interior and exterior
• Compatible with many Petunia Pickle Bottom accessories, including the Cool Pixel, Cool Pixel Plus, Pump Kit, Travel Train Case, and Max Pixel (each sold separately)
• Fits perfectly inside the Petunia Pickle Bottom Inter-Mix Live-for-the-Weekender and Trek bags (sold separately)
Classic smiles meet signature style with the Disney Mickey & Friends Good Times Collection, an exclusive collaboration with Disney Baby. Lining print and accessories feature the official autographs from the whole gang. Styled on our nylon-like performance poly with genuine leather trim and metal hardware.
Naturally water-resistant fabrics can be cleaned with a damp cloth and mild detergent. Do not dry clean. Not machine washable.
Insulated pockets have a water-proof thermal lining. This silver-colored lining is easy to wipe down with a wet cloth and mild detergent.
19.3" W x 9.1" H x 9.1" D
It's more than a guarantee, it's a promise. A promise to make better products with innovative designs and high-quality materials, and to support them with unmatched customer service and support.  
Free returns and exchanges within 30 days of purchase. 
Complete coverage for hardware and/or fabric defects for two years. 
Learn more about the Promise of Petunia.