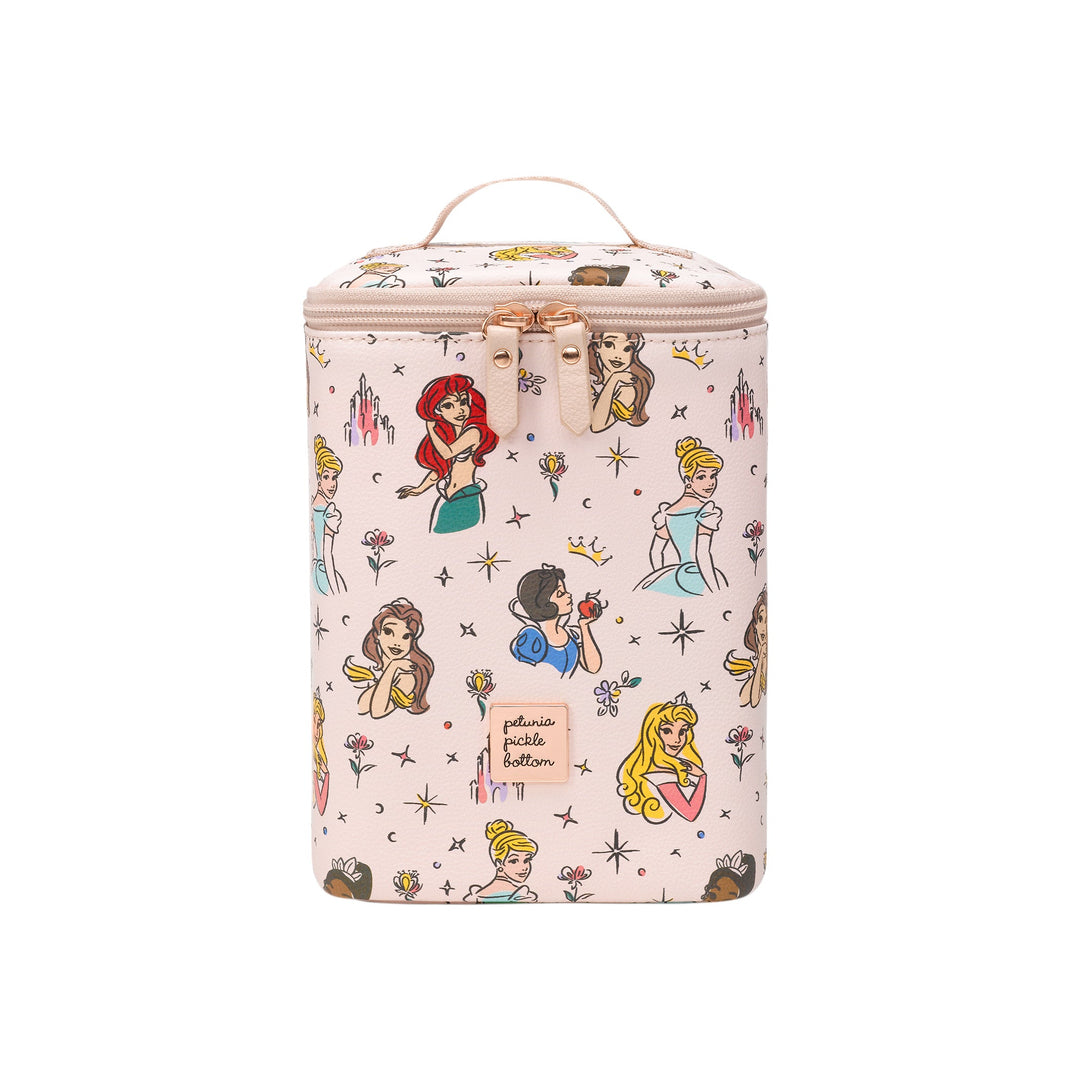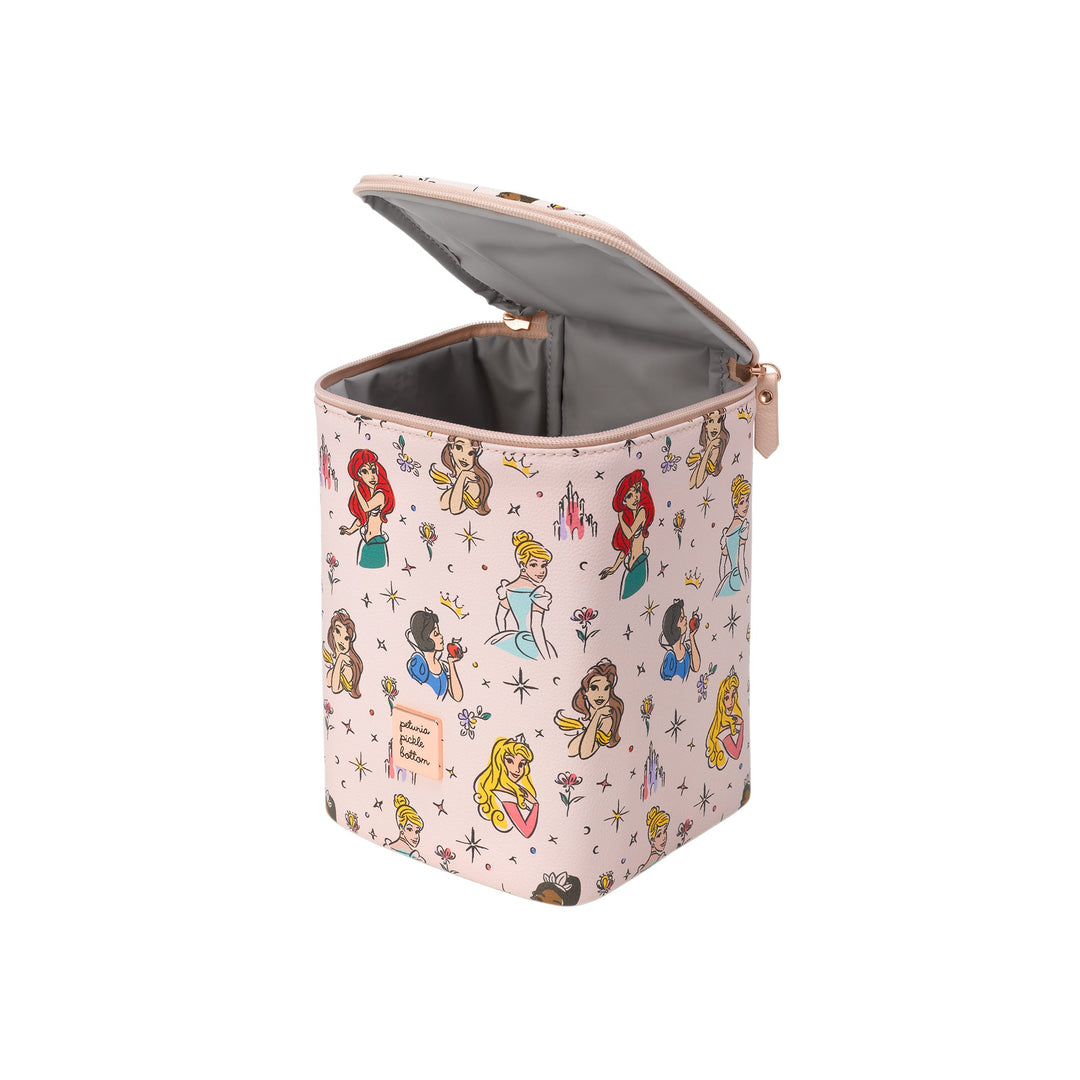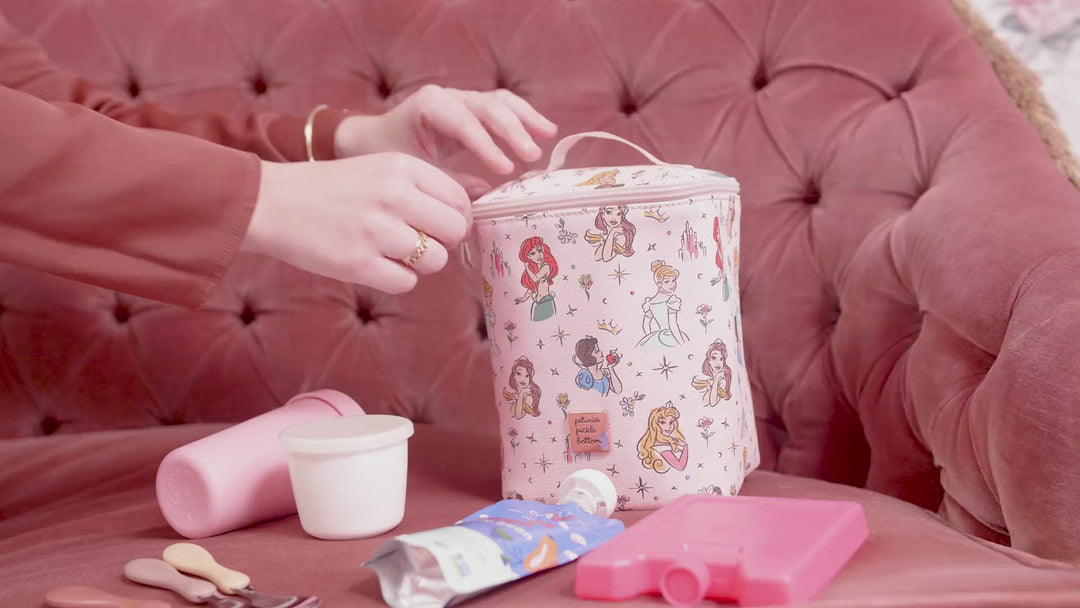 Cool Pixel Plus in Disney Princess
<! –– Bazaarvoice Shopify Integration Version 2.1 ––>
Complete the Look
Ace Backpack Diaper Bag in Disney Princess

$169.00

Cool Pixel Plus in Disney Princess

$35.00

Criss-Cross Sling in Disney Princess

$79.00

Meta Backpack Diaper Bag in Disney Princess

$184.00

Mini Meta Backpack in Disney Princess

$79.00

Pivot Pack in Disney Princess

$169.00
The Cool Pixel Plus is an oversize, easy-to-clean packing pod with an insulated interior and a wide-open top that's perfect to keep sips and snacks at the ready and bring happiness on any outing.
• Easily organize and carry bottles, drinks, and snacks for outings
• Ideally sized for tall bottles and sippy cups
• Use as a snack tote or lunch box
• Insulated PEVA interior
• Zip-around top opening for easy access
• Top grab handle
• Water-resistant, wipe-able interior and exterior
Meet Disney Princess: an enchanting royal print that celebrates courage, kindness, and the magic of dreams coming true with a palette of sugary bright colors, playful details, and delightful touches of rose gold. This exclusive collaboration with Disney Baby brings whimsical flair and shimmery fun, from showcasing your favorite princesses to a coordinated interior lining and accessories featuring each leading lady's key accessory.
Petunia Pickle Bottom's signature leatherette fabrics are naturally water-resistant and can be cleaned with a damp cloth and mild detergent. Do not dry clean. Not machine washable. Insulated pockets have a water-proof thermal lining. This silver-colored lining is easy to wipe down with a wet cloth and mild detergent.
• 5.5" W x 7.9" H x 5.5" D
• Weight: 0.20 lbs
• Capacity: 3.7 L"
It's more than a guarantee, it's a promise. A promise to make better products with innovative designs and high-quality materials, and to support them with unmatched customer service and support.  
Free returns and exchanges within 30 days of purchase. 
Complete coverage for hardware and/or fabric defects for two years. 
Learn more about the Promise of Petunia.