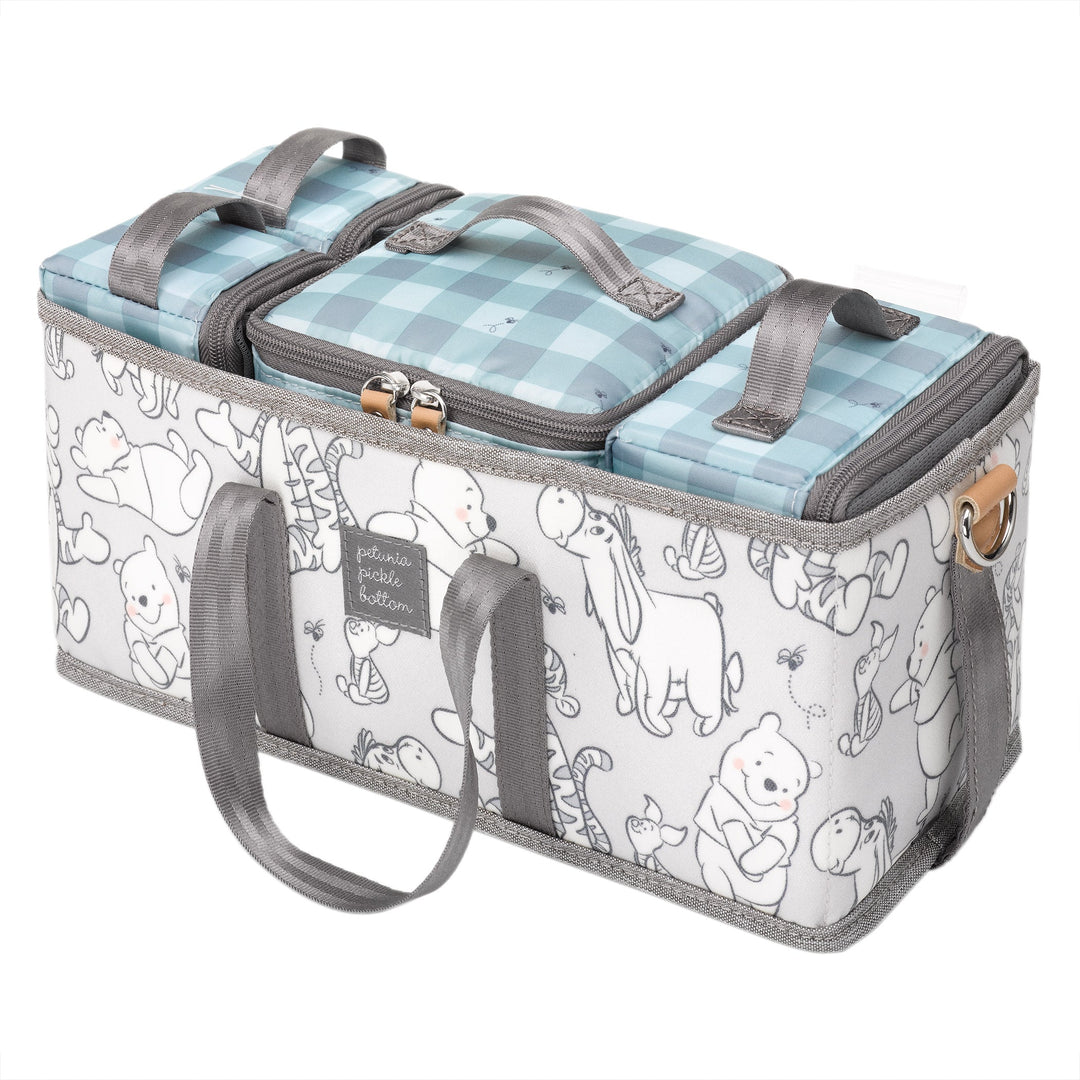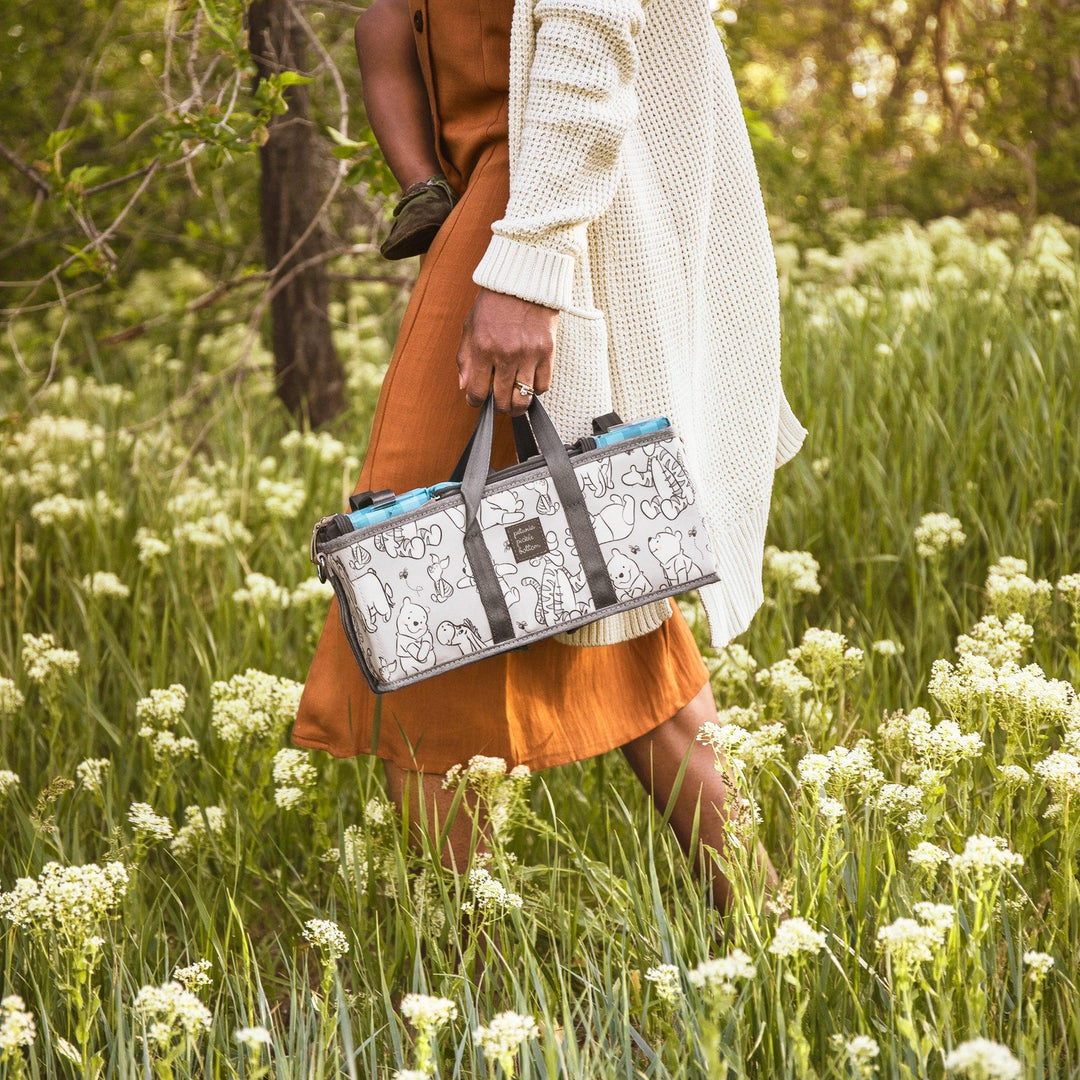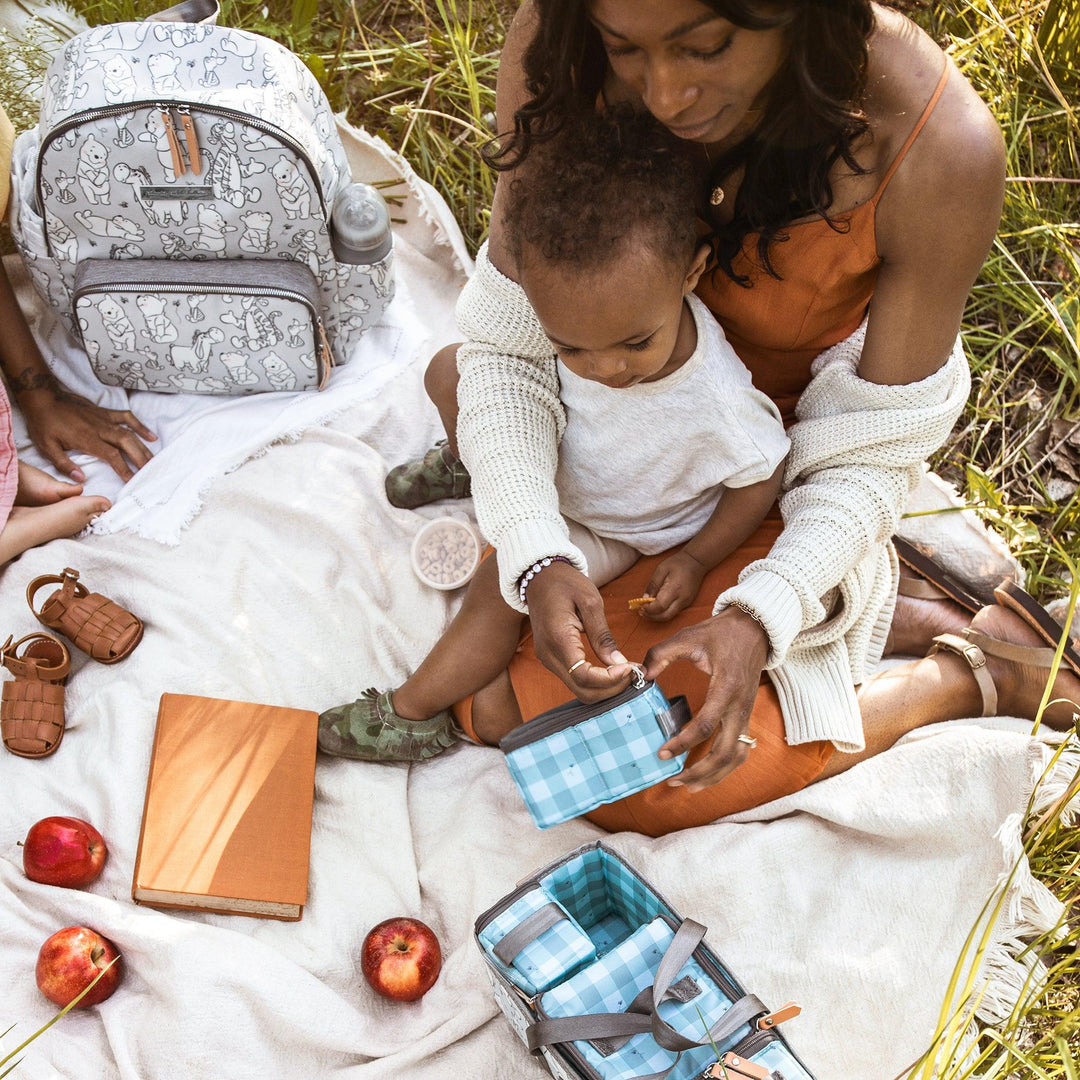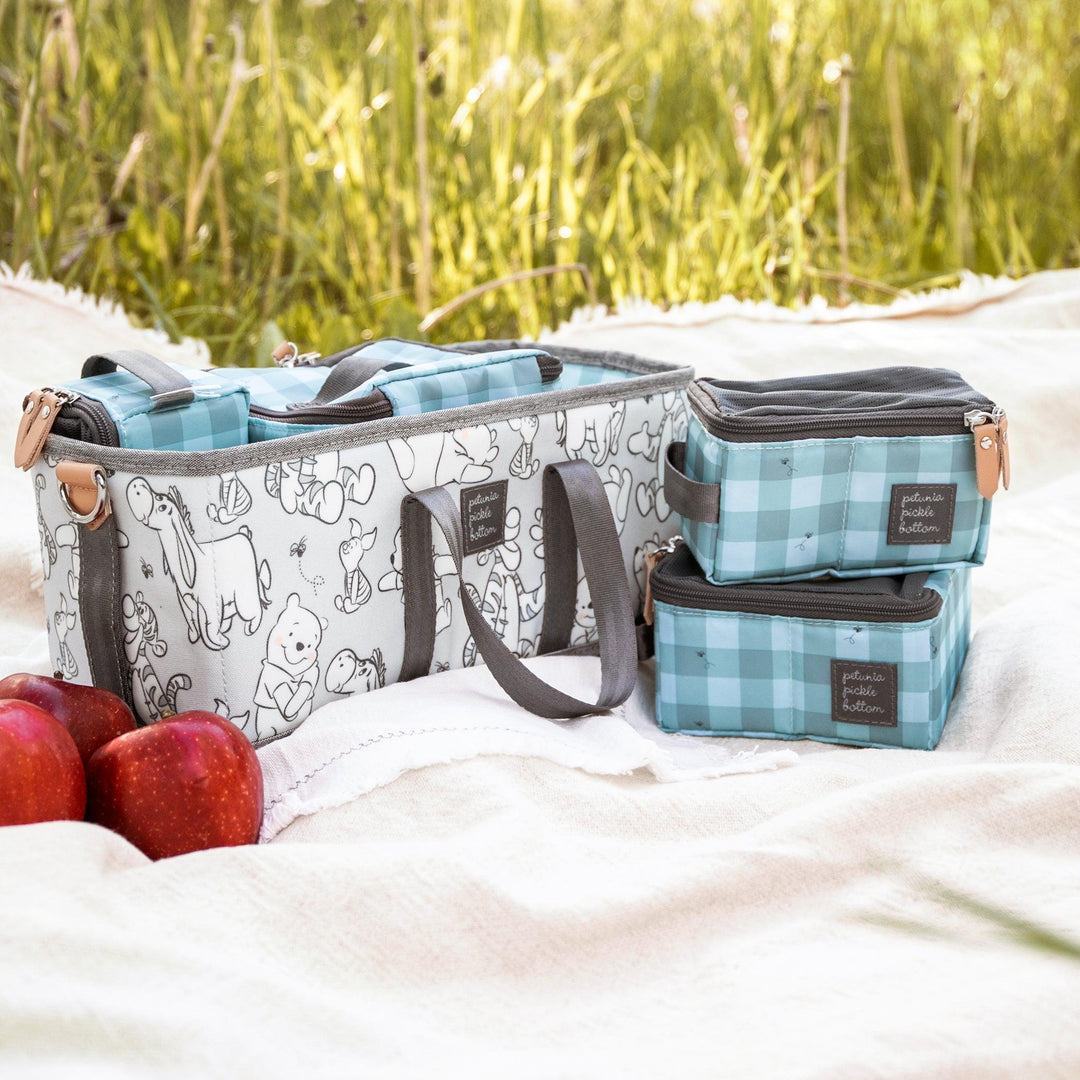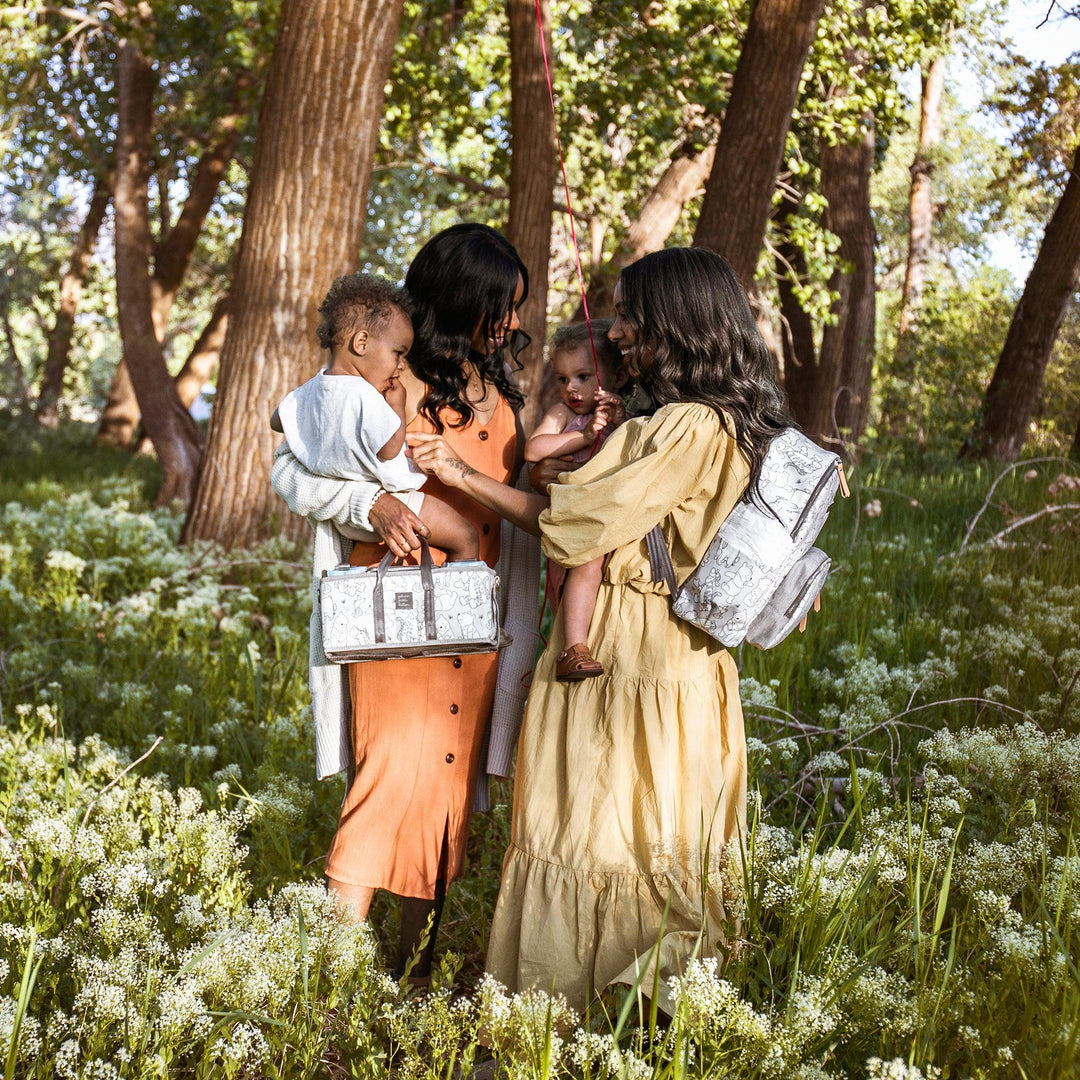 Inter-Mix Deluxe Kit in Disney's Playful Pooh
<! –– Bazaarvoice Shopify Integration Version 2.1 ––>
Complete the Look
Axis Backpack in Disney's Playful Pooh

$169.00

Cool Pixel Plus in Disney's Playful Pooh

$35.00

Criss-Cross Sling in Disney's Playful Pooh

$79.00

District Backpack in Disney's Playful Pooh

$164.00

Inter-Mix Deluxe Kit in Disney's Playful Pooh

$79.00

Meta Backpack in Disney's Playful Pooh

$184.00

Mini Meta Backpack in Disney's Playful Pooh

$79.00
Organize... but make it cute! The Inter-Mix Deluxe Kit is a full set of lightweight packing cubes with a convenient carry caddy to keep everything organized in your diaper bag, stroller or nursery. Built-in straps attach to stroller handles for an on-the-go stroller organizer. Or, use this packing cube and caddy set to organize your art supplies, diaper changing table, and more. Compatible with all full-sized Petunia Pickle Bottom diaper bags. The Inter-Mix Deluxe Kit includes 2 Mini Pixels, 1 Midi Pixels, 1 Cool Pixel, and the Grid Caddy.
• Deluxe Kit includes 2 Mini Pixels, 1 Midi Pixel, 1 Cool Pixel, and 1 Grid Caddy
• 3-in-1 Grid Caddy helps organize the stroller, the bag, or the home/nursery
• Integrated straps attach Grid Caddy to stroller, and discreetly attach to the base of the caddy when not in use
• Open caddy features 4 sections for Pixels and necessities of varying sizes
• Pixels feature zip-around openings and mesh tops for easy visibility
• Grid features wide side handles for hand-transport, and is designed to fit inside all full-size Petunia Pickle Bottom diaper bags (sold separately)
• All pieces are machine-washable
Take a walk in the Hundred Acre Wood with Disney's Playful Pooh, an exclusive collaboration with Disney Baby. It's a whimsical collection of bags and accessories that celebrates the endless fun of adventures with special pals. Featuring the happy smiles of everyone's favorite childhood characters paired with a picnic-inspired plaid lining and accessories.
• Grid Caddy: 12"L x 5"W x 5.5"H, Weight: 7.8 oz
• Midi Pixel: 6"L x 5.6"W x 3"H, Weight: 1.8 oz
• Mini Pixel: 2.5"L x 5.5"W x 3.25"H, Weight: 1.3 oz
• Cool Pixel: 5.5"L x 5.5"W x 5.5"H, Weight: 2.2 oz
It's more than a guarantee, it's a promise. A promise to make better products with innovative designs and high-quality materials, and to support them with unmatched customer service and support.  
Free returns and exchanges within 30 days of purchase. 
Complete coverage for hardware and/or fabric defects for two years. 
Learn more about the Promise of Petunia.